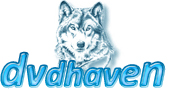 Unlock your player at
ViDEOHELP.com


FAQ - DVD and Blu-ray region codes
Most DVD and Blu-ray discs and players are region coded.
To watch any disc, the disc region must match the player region.
Example: A Region X player plays Region X discs and cannot play Region Y or Z discs.
Not every player is region locked. Many are region free or multi-region and play all discs.
Many players can be unlocked with a simple code. Unlock your player at
ViDEOHELP.com
DVD Region
0 |
1 |
2 |
3 |
4 |
5 |
6 |

Worldwide
United States | Canada
Europe | Japan | West Asia | South Africa | Egypt
Southeast Asia | Korea Republic | Taiwan | Hong Kong
Australia | New Zealand | Mexico | Latin America | Oceania
Russia | Ukraine | South Asia | Africa
China
Blu-ray Region
ABC |
A |
B |
C |
Worldwide
Americas | South East Asia | Japan | Korea Republic
Australia | New Zealand | Europe West Asia | Africa
Asia